Anne Bochow Dissertation Examples
Kejas
/
Skipping a grade, one specific form of acceleration, is an intervention used for gifted students. Quantitative research has shown acceleration to be a highly successful intervention regarding academic achievement, but less is known about the social–emotional outcomes of grade-skipping. In the present study, the authors used the grounded theory approach to examine the experiences of seven gifted students aged 8 to 16 years who skipped a grade. The interviewees perceived their "feeling of being in the wrong place" before the grade-skipping as strongly influenced by their teachers, who generally did not respond adequately to their needs. We observed a close interrelationship between the gifted students' intellectual fit and their social situation in class. Findings showed that the grade-skipping in most of the cases bettered the situation in school intellectually as well as socially, but soon further interventions, for instance, a specialized and demanding class- or subject-specific acceleration were added to provide sufficiently challenging learning opportunities.
IMPRS alumni since 2007
Our first IMPRS-HD alumni have left Heidelberg 2007. As of the beginning of 2016, from about 280 IMPRS doctoral students so far, about 160 have graduated.
Below, we provide links to lists of all PhD researchers who graduated within IMPRS-HD in these years.

2017

Tanya Edwards (16.1.)  -  Peter Zeidler (18.1.)  -  Richard Teague (20.1.)  -  Jorge Abreu Vicente (25.1.)  -  Nina Hernitschek (26.1.)  -  Emanuela Giannini (8.2.)  -  Jakob Herpich (8.5.)  -  Qian Qian (10.5.)  -  Richard Hanson (19.5.)  - Christian Arnold (24.5.)  -  Sebastian Stammler (1.6.)  -  Paul Molliere  (12.7.)  -   Kirsten Schnuelle (27.7.)  -  Daniele Sorini (17.10.)  -  Anna Schauer (25.10.)  -  Kaylan Radhakrishnan (22.11.)  -  Wilma Trick (27.11.) - Maria Jesus Jimenez Donaire  (1.12.) -   Xiaona Sun (20.12)


[more]
2018

Rainer Weinberger (17.1.)  -  Roxana Chira  (22.1.) -  Adriana Pohl  (23.1.)  -  Valeriy Vasilyev  (7.2.)  -  Johannes King  (9.2.)  -  Clio Bertelli Motta  (20.2.)

[more]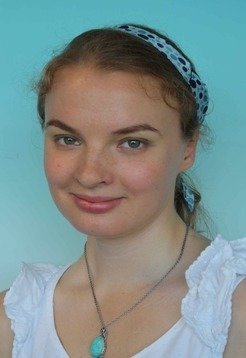 2016

Shiwei Wu (1.2.)  -  Gabriel-Dominique Marleau (1.2.)  -  Kai-Martin Dittkrist (2.2.)  -   Helen Poon (3.2.)  -  Mykola Malygin (3.2.)  - Erik Bertram (3.2.)  -  Simon Bihr (20.4.)  -  Ilya Khrykin (20.4.) -  Gabriele Cologna (11.5.)  -  Maria Woellert (12.5.)  -  Cristina Garcia Vergara (25.5.)  -  Miguel Querejeta (25.5.)  -  Simone Giacche (22.6.)  -  Svea Proft (29.6.)  -  Kevin Schaal (8.7.)  -  Paolo Bianchini (19.7.)  -  Alison Mitchell (28.7.)  -  Taisiya Kopytova (23.9.)  -  Emer Brady (10.11.)  -  Reza Moetazedian (16.11.)  -  Mauricio Ortiz Alvarez (14.12.)  -  Athanasia Tsatsi (21.12.)


[more]
2015

Fabo Feng (21.1.)  -  Julian Stuermer (29.1.)  -  Lazlo Szucs (30.1.)  -   Elena  Manjavacas (3.2.)  -  Mei Sasaki (4.2.)  - Siddharth  Hegde (4.2.)  -  Nikolay M. Kacharov (4.2.)  -  Robert A. Singh (4.2.)  -  Siyi Feng (6.2.)  -  Salvatore Cielo (15.2.)  -  Alberto Nardin (17.14.)  -  Ruoyu Liu (10.6.)  -  Sven Meyer (15.6.)  -  Eduaro Banados (30.6.)  -  Camilla Penzo (7.7.)  -  Michael Maseda (8.7.)  -  Maria Kapala (10.7.)  -  Anahi Caldu Primo (10.7.) -  Alex Buedenbender (16.7.)  -  Britta Zieser (17.7.)  -  Fabrizio Arrigoni Battaia (22.7.)  -  Christian Baczynski (23.7.)  -  Frederik  Schönebeck (23.7.)  -  Akin Yildirim (30.7.)  -  Anders Thygesen (14.10.)  -  Andreas Bauer (14.10.)  -  Aiara Lobo Gomes (29.10.)  -  Terese Hansen (4.11.)  -  Benjamin Henricks (18.11.)  -  Simona Ciceri (7.12.)  -  Jan Rybizki (8.12.)  -  Dennis Kuegler (9.12.)  -  Christine Koepferl  (9.12.)  -  Eleonora Sarli-Waizmann (18.12.)  -  Agnese Fabris (18.12.) 



[more]
2014
Nils Lippok (22.1.)  -  Trifon Trifonov (4.2.)  -  Tobias Albrertsson (15.1.)  -   Veselina Kalinova (30.4.)  -  Ellen Andrae (27.6.)  - Johannes Ludwig (28.4.)  -  Rahul Kannan (27.6.)  -  Charles Majer (9.7.) -  Sladjana Knezevic (17.10.)  -  Thomas Gerner (16.10.)  -  Jennifer Schober (15.10.)  -  Lukas Konstandin (16.10.)  -  Alberto Rorai (14.11.)  -  John Vickers (27.11.)  -  Mohamad "Moe" Abbas (12.12.)  -  Joanna Drazkowska (17.12.)  -  Denis Yurin (17.11.)  -  Deniss Stepanovs (10.12.)


[more]
2013

Milica Micic (9.1.)  -  Paul Boley (5.2.)  -  Gustavo Dopcke (6.2.)  -   Ronald Laesker (8.2.)  -  Chia-Chun Lu (17.4.)  - Jochen Tackenberg (22.4.)  -  Mathias Jaeger (2.5.)  -  Ervin Kafexhiu (3.7.) -  Anton Prosekin (3.7.)  -  Paola Pinella (5.7.)  -  Meiert Grootes (18.7.)  -  Federica Capranico (24.7.)  -  Faviola Molina (25.7.)  -  Alessandra Grassi (25.7.)  -  Aram Giagi-Saravani (26.7.)  -  Stephan Henke (16.10.)  -  Maren Mohler-Fischer (21.10.)  -  Dario Colombo (30.10.)  - Karsten Dittrich (30.10.)  -  Fredrik Windmark (5.11.)  -  Philipp Merkel (6.11.)  -  Yu-Yen Chang (17.12.)  -  Lei Liu (19.12.)


[more]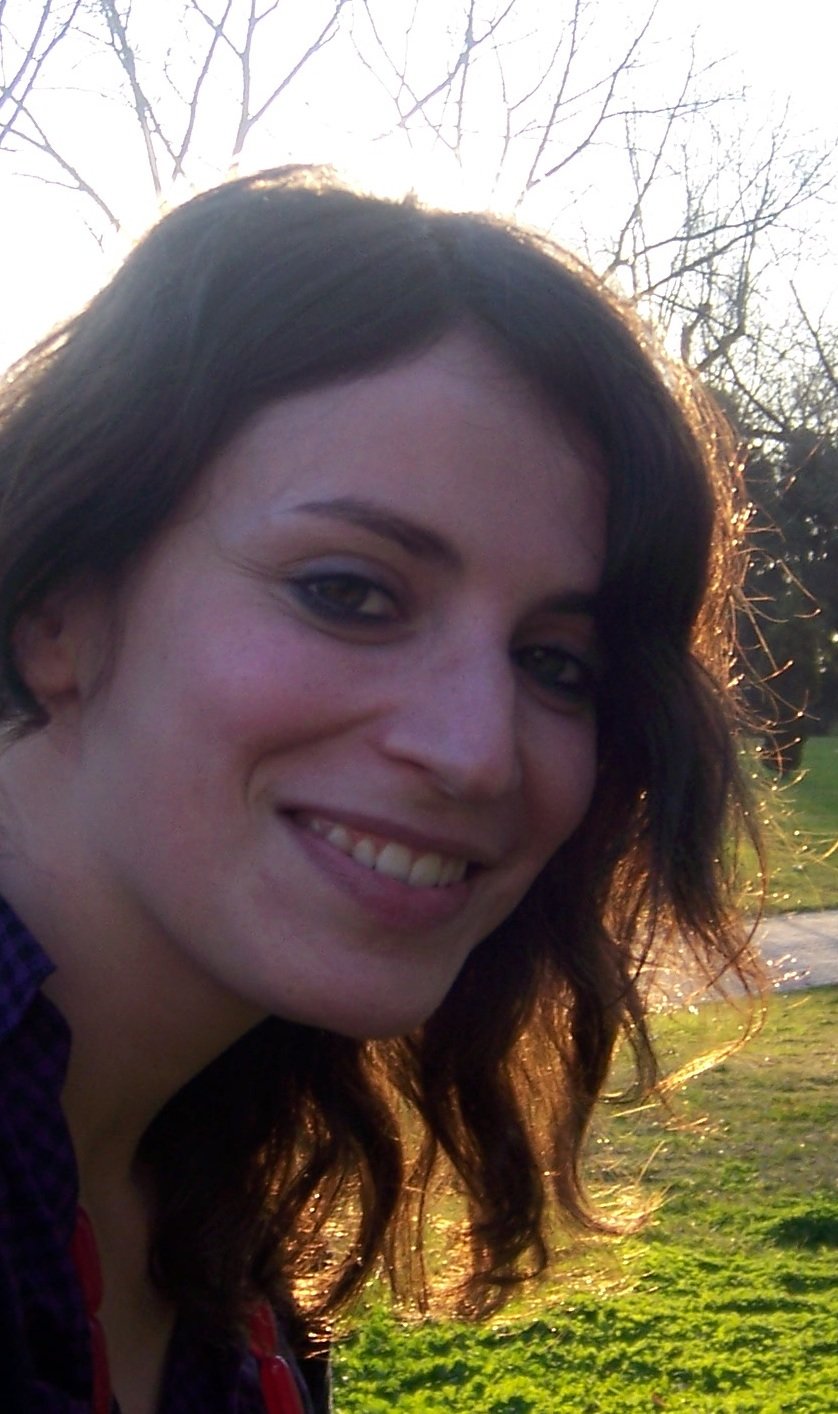 2012

Fazeel Mahmood Khan (25.1.) - Ana Lucia Uribe Uribe (1.2.) - Alexander Hansson (3.2.) - Raoul Haschke (02.05.) -  Xiaoying Pang (21.5.) - Philipp Girichidis (27.6.) -  Kasper Borello Schmidt (9.7.) -  Natalia Sergeevna Kudryavtseva (15.10.) -  Natalie Miriam Raettig (18.10.) -  Tessel van der Laan (19.10.) - Dading Nugroho (31.10.) - Iwona Mochol (7.11.) - Oleksiy Golubov (9.11.) - Eva Lefa (21.11.) - Daniel Seifried (19.12.)  -  Ana Valente (19.12.) - Hagen Meyer (20.12.)


[more]

2011

Hsiang-Hsu Wang (19.1.)  -  Maximiliano Leonardo Moyano D'Angelo (19.1.)  -  Sofia Lianou (31.1.) -  Min Fang (2.2.) - Anne Bochow (3.2.) - Isabel Franco Rico (4.2.) -  Nikolay Nikolov (13.4.) -  Leonard Burtscher (23.5.) - Sanjaya Paudel (1.6.) -  Christine Ruhland (29.6.) - Christian Angrick (6.7.) - Ioanna Arka (18.7) -  Ekaterina Lüttjohann (21.7.) -  Rene Andrae (12.10.) -  Bhargav Vaidya (26.10.) -  Oliver Porth (9.11.) -  Roman Follert (14.11.) -  Mauricio Cisternas (15.11.) -  Alexander Karim (23.11.) -  Mario Gennaro (30.11.) -  Carolina Bergfors (30.11.) - Gisella de Rosa (1.12.) - Christoph Deil (16.12.) [more]
2010

Bagmeet Behera (9.2.) -  Cassandra Fallscheer (9.2.)  -  Rosalind Skelton (25.2) -   Aday Robaina (25.2)-  Yolanda Sestayo de la Cerra (26.5.) - Christoph Federrath (7.6.) - Peter Melchior (8.6.) - Julian Merten (23.6.) - Giovanni Natale (16.7.) - Olaf Schulz (21.7.) - Kelly Foyle (13.10.) - Christian Schwab - Nicola Da Rio (13.10.) -  Massimo Viola (15.10.) (16.10) - Andras Zsom (18.10.) - Benjamin Moster (2.11.) -  Ronny Zhao-Geisler (15.11.) - Jean-Claude Waizmann (24.11.) -  Tatiana Vasyunina (13.12.) - Olga Zacharopoulou (13.12.) - Denija Crnojevic (10.12.) -  Baybars Külebi (17.12.)


[more]
2009

Martin Hennemann (30.1.)  -  Andreas Ernst (15.4.)  -  Timo Anguita (15.4.)  -   Marta Zub (6.5.)  -  Marie-Helene Nicol (12.5.)  - Dusan Budjas (6.5.)  -  Claudia Mignone (20.5.)  -  Matteo Bocchi (27.5.) -  Marik Barnabe-Heider (27.5.)  -  Dominik Schleicher (9.6.)  -  Maria Victoria Rodriguez Ledesma (6.7.)  - Thomas Greif (23.7.)  -  Surhud More (27.7.)  - Giovanna Pedaletti (22.10.) - Javier Rodon (9.11.) - Jonathan Downing (18.11.)  -  Marcello Cacciato (27.11.)  -  Jamie O'Sullivan (2.12.)  -  Anton Vasyunin (2.12.)  -  Thomas Peters (18.12.)  -  Rolf Kuiper (21.12.)


[more]